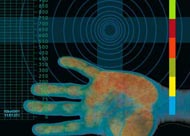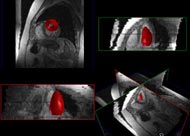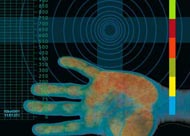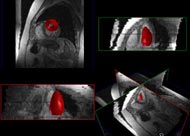 Medical Visionday 2004
Thursday June 3rd 2004

Organizations, companies, universities and other institutions with an interest in medical image analysis are invited to join an information and demonstration day, Thursday, June 3rd 2004 at DTU. All participants are welcome to exhibit equipment or posters.

The Medical Visionday is organised by Informatics and Mathematical Modelling, DTU with help from Øresund IT Academy.



CapMan Invest by the end of the Medical Visionday.

Venue
Informatics and Mathematical Modelling
Richard Petersens Plads, Building 308
DK-2800 Kgs. Lyngby
Getting to IMM
Conference chairs
Registration
Registration for the Medical Visionday can be done here no later than May 17th 2004. The registration fee includes participation in the lectures, exhibition, proceedings, refreshments, and lunch.

For members of the Danish Automation Society (DAu), the Danish Robotics Society (DIRA), the Danish Biomedical Society (DMTS), the Danish Optical Society (DOPS), the Danish Pattern Recognition Society (DSAGM), the Danish Remote Sensing Society (DSTM) and International Game Developers Association (IGDA) a reduced fee is applicable.
Program
Session I
08.00
Registration, exhibition, demonstrations, coffee, and rolls
09.00
Welcome and introduction
Professor Knut Conradsen, IMM, DTU
09.10
Keynote address
Knowledge driven analysis of cardiovascular images [abstract]
Boudewijn P. F. Lelieveldt, Leiden University Medical Center, The Netherlands
10.00
On the M.Sc.(Eng) in medicine and technology [abstract]
Jørgen Arendt Jensen, Ørsted, DTU
10.15
Poster teasers
10.25
Øresund IT - vision in the human-tech region [abstract]
Teresia Nilsson, Øresund IT Academy
10.30
Coffee, exhibitions, demonstrations
Session II
11.00
Segmentation of medical images using active contours, level-sets and variational methods [abstract]
Anders Heyden, Maths, Lund University
11.20
Informatics in proteomics [abstract]
Ola Forsstrom-Olsson, Ludesi AB
11.40
Where are the opportunities for successful innovation in medical technology/image analysis today? [abstract]
Morten Bro Nielsen, CapMan Invest
12.00
Lunch, exhibitions, demonstrations
Session III
13.30
The Ladis Project - analysis of MR images in a European multicenter study
Egill Rostrup, Danish Research Centre for Magnetic Resonance, H:S Hvidovre Hospital
13.50
Characterization and recognition of brain structure in MRI for diagnostic support [abstract]
Karl Skoglund, IMM, DTU
14.10
Bi-temporal 3D active appearance modelling with applications to
unsupervised ejection fraction estimation from 4D cardiac MRI [abstract]
Mikkel B. Stegmann, IMM, DTU
14.30
Analysis of multi-slice myocardial perfusion MRI [abstract]
Hildur Ólafsdóttir, IMM, DTU
14.50
Medical Image Computing and Computer-Assisted Intervention - MICCAI 2006, Copenhagen, Denmark [abstract]
Rasmus Larsen, IMM, DTU
15.00
Coffee, exhibitions, demonstrations
Session IV
15.30
Modelling articular cartilage [abstract]
Erik Dam, IT-University Copenhagen
15.50
Quantizing calcification in the lumbar aorta on 2D lateral x-ray images using inpainting techniques [abstract]
Lars Arne Conrad-Hansen, IT-University Copenhagen
16.10
Poster prize, discussion and closing remarks
Bjarne K. Ersbøll, IMM, DTU
16.20
Exhibition, demonstrations, refreshments
17.00
The Medical Visionday ends

The program is also shown in a printer-friendly format in the Visionday leaflet

Exhibitions
The list of Visionday exhibitions can be seen here.
Posters
The list of Visionday posters can be seen here.
Sponsors
The student poster prize is kindly sponsored by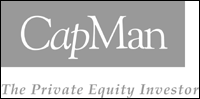 History
The Medical Visionday was established in 2000. See the programs, et cetera for the earlier years below.



---
Visionday frontpage | Further information: Secretary Eina Boeck, info@visionday.dk, Ph. +45 4525 3424